It was Saturday afternoon and, with my morning classes out of the way, I was excited to get myself over to Carcavelos beach to watch a surfing and skateboarding extravaganza, featuring none other than Tony Hawk himself. Despite his ageing form preventing him from being the dynamo he once was, it would still be great to see him on the half pipe in the flesh. So lunch was swiftly eaten, work attire traded for shorts and a T-Shirt and out on to the Metro I went. It was also to be my girlfriend's first visit to Carcavelos – a really lovely beach – so I was thoroughly looking forward to it.
Arriving at Cais do Sodre, I took a look at the queue for the overground train ticket office – with just one window open on world surf championship weekend! – and thought better of the 30 minute plus queue and approached the self-service machines. Now, one of the things which has made settling into this city, transport-wise, so easy is the abundance of multi lingual help on the ticketing machines. But today was to be different. For you see I had obtained a Lisboa Viva card.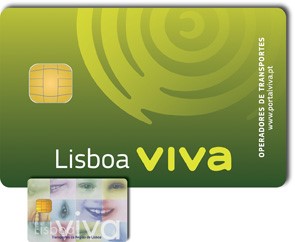 Just like London's Oyster and countless other examples around the world, the Viva is a personal smart card which you use to touch in and out of the many forms of transport around the city. I put my shiny new card on the machine and hit the English button. An English menu was presented and I clicked "Recharge," only to be presented with the next screen entirely in Portuguese. But it was the same screen as before. Backing up and trying again (and again. And again.) It became clear that, while with the disposable paper cards that you get when you show up in Lisbon, you can get all your info in English, German, Spanish or French, as I was now holding a Lisbon citizen's card, it was bloody well time to know Portuguese. Sadly, I didn't and don't. But reading is easier than listening, with this language in particular, so I pressed the recharge button once more. The on-screen display flashed red and told me that my monthly pass for urban travel was already valid until the 7th November. I knew this to be the case, but I needed to add ad-hoc credit to use on the suburban lines. I pressed all of the buttons and was presented with myriad complex words that I didn't understand and, eventually, decided that this was quite impossible and, money in hand, I would try to extend my ticket on the train or something. So through the gate I went.
25 uneventful minutes later, we were pouring off of the train at the tiny station in Carcavelos. My friend and his missus, who I was meeting there, it turned out, had been further along the same train. The sun was shining – what could possibly go wrong. Then I (and about 15 other people) hit the ticket barriers. Beep. Red light. Nothing good could come from this. We stopped and an initially mean-looking ticket attendant collected in all of our cards. We were all foreigners, naturally.
The man began to explain that, as we had all gone outside of zone L (Lisbon's central zone) that we all had to have additional credit on the cards. I told him that I knew this, but that it was really difficult to do and that the station at Cais do Sodre had been understaffed on a very busy day, etc. He acknowledged this and pointed out that he had in fact made his bosses aware on multiple occasions, that the staff selling Lisboa Viva cards, or the literature supplied with them, or the machines, should give some explanation of how to top up, as foreign tourists, and erasmus students, and expats are constantly stung by this system. His bosses, he said, had told him that it was the foreigners' tough luck. He then went on to explain that, for our trangressions, we would all initially have to pay the 1.85EUR fee that we should have paid to get there – something we had all been intending to do anyway! – but that then we would be sent a fine in the post, within 3 months – of up to 100 times the fare. We protested that this was grossly unfair – with which he agreed – but this was the situation.
I went out of the station feeling pretty peeved, but enjoyed the day in Carcavelos, even when the rain started coming down.
So, a word to the wise for anyone spending an extended period in Lisbon – if you buy a Lisboa Viva card and want to travel on the suburban trains with it, towards Sintra or Cascais, you must find the menu with the button called "Zapping" on the screen. It is here and only here that you can activate your card for travel beyond your monthly ticket's range. Otherwise you will be screwed for quite a lot of cash in what the cynic in me feels is a deliberately misleading system to rip off visitors to the city. Be warned!